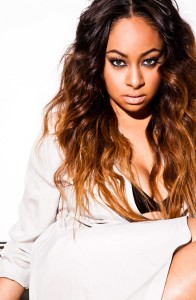 Update: 8/24/14 – Within 24 hours after Ugo Lord nominated Raven-Symoné to take the ALS Ice Bucket Challenge, Raven posted confirmation of her donation saying, "#als I donated! Please also remember the other foundations and help needed to find a cu[r]e for cancer, aids, diabetes, MS, and other children's medical issues!"
Television icon Raven-Symoné has officially been nominated by talk show host and motivational speaker Ugo Lord to take the ALS Ice Bucket Challenge. According to ABC News, since July 29 2014, the ALS Association has raised over $53.3 million to help fund amyotrophic lateral sclerosis (also known as Lou Gehrig's disease) research and assistance. From celebrities such as Oprah Winfrey, to philanthropists like Bill Gates, and even to politicians like former President George W. Bush, thousands have participated in the charitable fundraiser smashing records.
Raven-Symoné is the latest celebrity to be nominated to accept the challenge. Those nominated have the choice of either dumping a bucket of chilly ice water over their heads, or donating to the ALS Association…or both!
Known for her iconic televisions roles such as Olivia Kendall on "The Cosby Show" and Raven Baxter on Disney's "That's So Raven" (among many other prominent roles), Raven has proved she is an extremely talented quadruple threat as a television and film actress, producer, singer, and model.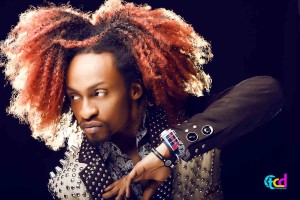 In addition to Raven-Symoné, the host of The Ugo Lord Show also nominated the sensational and eccentric Nigerian television personality Denrele Edun. Commonly known as "Denrele," Edun is described as an "outlaw" who became famous for his A-List interviews and wild personality.
Only time will tell if either Raven-Symoné or Denrele will accept their nomination to perform the Ice Bucket Challenge. In the meantime, you can watch their nomination video by Ugo Lord below:
Be sure to watch the latest episodes of The Ugo Lord Show. For more information on ALS, including how to donate, please visit www.alsa.org.